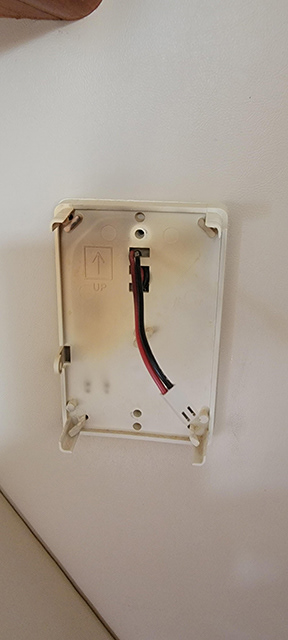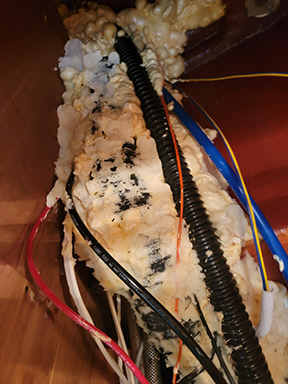 We started off by having the engines serviced. Hoses, clamps and any suspected problems replaced. The fuel was polished, and any damaged or brittle wiring replaced.
During subsequent inspections of systems that had been noted as operating we decided the best course of action was to replace anything questionable. We ended up replacing the trim tab pump and running new wire as there was a short in the original wiring, somewhere.
The charging system was in bad shape with one charger not working the other questionable. We initially thought we had a problem with the generator starter battery, but it later turned out that it was the port side starter battery. We changed out all the deep cycle batteries that were being used as starters, windlass and bow thruster to batteries more suitable for those tasks. The two chargers were replaced with a single Victron unit along with all the Victron components and accessories that went along with it. The Victron unit was the 12/300/120 that has dual bank charging, trickle charge, inverter and automatic generator control.
Along with the core electrical system upgrade we also labeled all main wiring and changed out all lights on the exterior to LED. The main issue was the 20 years old navigation lights that were not in working order but now she can be seen for up to three nautical miles. The issue was dealing with all the previous repairs that were done, maybe, in haste.
We started off with replacing all fire extinguishers and carbon monoxide alarms. There was a short in the system that was causing the carbon monoxide alarms to overheat showing some signs of scorching under the mounts. We opted to remove the wired alarms with 5 years sealed units that are both carbon monoxide and smoke alarms.
Some of the first things we replaced were all the old signaling devices. We clearly labeled were all the fire extinguishers and life vest were located. We added an EPIRB (emergency position indicator radio beacon) unit, ditch bag and a self-inflating throwable. We bought Mustang Survival life vest and added water activated safety lights and PLB's (personal locator beacon) to each jacket. We had realized that the majority of the items we wanted to add for safety were also tied into the electronics package we wanted to use. So, we decided to use Raymarine products. The PLB's are tied into the radio and autopilot system to alert anyone at the helm that a person is overboard. We agreed that if it was safety related, then we were going to get the best units we could.
Unfortunately, there are some people that try to find the easiest solution, not necessarily the correct solution. Cable runs that should have been a day at the most were extended to four days due to voids being filled with Great Stuff foam to stop a leak. Access panels that should be easy to remove were put in place with 5200 permanent adhesives. Where twenty feet of cable had been needed, seventy feet of cable was used. Plumbing fixtures were sealed with putty instead of silicone and twisting wires together and using electrical tape was the norm. The helm station panels were regular pieces of plastic, held in place with minimal fasteners and the placement of some of the items made no sense.